saw this on
Fark
but didn't see it mentioned here...
Get your German interior minister's fingerprint here
Hacktivists collect fingerprint of fingerprint collector
A hacker club has published what it says is the fingerprint of Wolfgang Schauble, Germany's interior minister and a staunch supporter of the collection of citizens' unique physical characteristics as a means of preventing terrorism.

In the most recent issue of Die Datenschleuder, the Chaos Computer Club printed the image on a plastic foil that leaves fingerprints when it is pressed against biometric readers.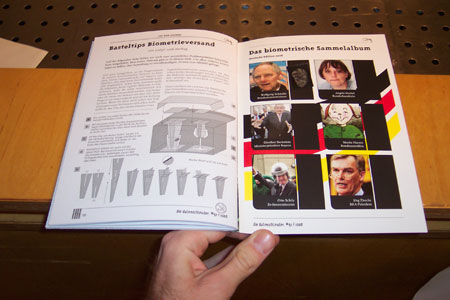 awesome.