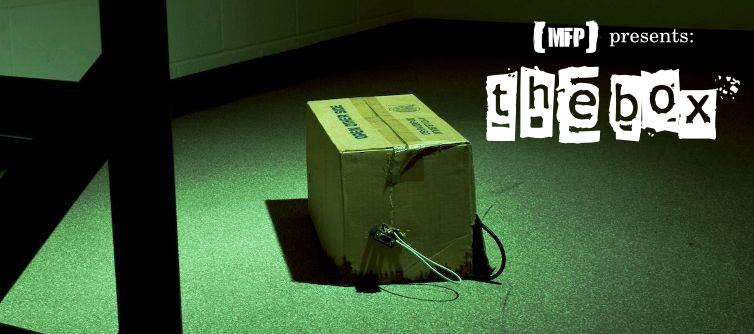 The Box is a mini-contest hosted inside the Defcon 23 Tamper-Evident Village. The premise is simple: defuse a bomb! Make a mistake and get blown up. Don't worry, you can respawn at the back of the line. The Box is an
extremely realistic
EOD challenge that will test your skills against a variety of traps, alarms, and tamper-evident sensors.
Official Rules:
Do not cut any wires or remove any tape. The Box will instantly kill you in 99.9% of these situations and you'll force the TEV staff to waste time making repairs.
If Rule #1 isn't explicit enough, do not cause any permanent damage or modification to The Box.
Two players form a team; signups start on Friday in the TEV @ 10:00. Only team members can be near The Box during your run.
You are not provided any tools. What sort of EOD tech doesn't bring tools? The Box can be beat with less than $5 of easily acquired equipment.
If you blow up, stop what you're doing and step back from the box. You're dead. Please don't make us install the dye packs and flashbangs (seriously).
Please let me know if you have any questions. Good luck to all those who compete!
datagram
[MFP]
PS: Here are some videos of the 2014 Box for those interested in learning more about the challenge:
https://www.youtube.com/watch?v=jEabTPOXh04
https://www.youtube.com/watch?v=sEcVAcTfuVI